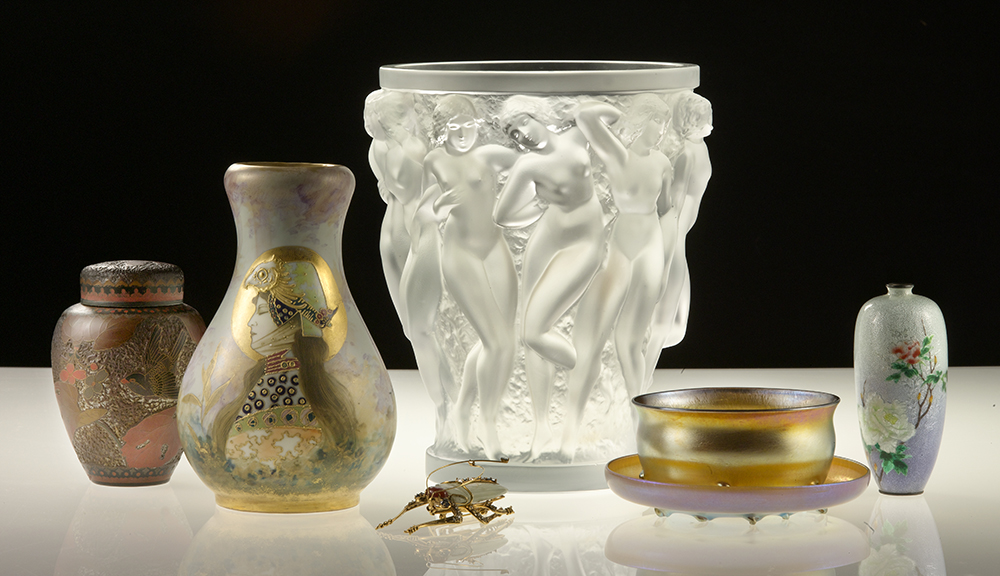 Nassau and Suffolk County Antique Dealer and Antique Evaluations
If you have antiques or collectibles in your home and want to sell them for cash, Syl-lee Antiques is the place to turn to. We have been in the antique business for over 4 decades and serve all parts of Long Island including Nassau County and Suffolk County areas. We make house calls as far North as Sands Point and Bayville, as far South as Long Beach and as far east as the Hamptons and Montauk.

Our business began back in the 70s when the company founder, Gary Zimmerman, began buying art glass, jewelry, paintings and antiques that piqued his interest. Gary proceeded to open antique stores throughout the greater New York and Long Island areas where he resold his pieces. Today, Syl-lee Antiques buys antiques, jewelry, fine art and other collectibles throughout the country. The company's headquarters is in New York City's Flatiron area, but we serve clients that live in many different Long Island areas.
Nassau County:
Syosset
Muttontown
Brookville
Port Washington
Garden City
Jericho
Roslyn
Glen Cove
Great Neck
Woodbury
Merrick
Bellmore
Seaford
Massapequa=
Suffolk County:
Melville
Patchogue
Lloyd Harbor
Northport
Huntington
Maspeth
Babylon Village
Dix Hills
Babylon
Islip
Amityville
Lindenhurst
Riverhead
Hamptons
We Buy Antiques in Long Island, New York
We provide antique appraisal house calls throughout the greater Long Island and New York City areas. If we find an antique or valuable we'd like to purchase, we'll give you cash on the spot. We are always on the prowl for rare and precious antiques and collectibles.
Our team will assist you in the evaluation of your collectibles as well as the sale and removal processes. Our evaluations are provided at no cost as we recognize the sensitive nature of parting with family treasures. If the better course of action is to put your items up for bid at an auction, we will work with our industry friends who can assist in auctioning your antiques. We work very closely with New York City and Long Island auctioneers. Sometimes an estate or tag sale is the most prudent route. Syl-lee Antiques also has strong ties to specialists who handle antique niches and fine arts including art glass, Asian antiquities, military items, rare first edition books and much more. We are an honest, family-oriented business that will provide you with forthright guidance to help you sell your items for the most possible money.
If you would prefer to bring your antiques or other sundries into our store, we welcome your visit. We like to think of ourselves as a one-stop shop for sales as well as purchases. In terms of what we buy, the list is nearly endless. We are in the market for just about every type of collectible, whether it is costume jewelry, rare antiques, precious metals or paintings.
What's Next? We look forward to assisting you with any and all of your antique appraisal and sale needs. To learn more about our services and/or to schedule an appointment for us to come out and evaluate your antiques or collectibles, call us at (516) 671-6464 in Long Island or (212) 366-9466 in New York City.
Syl-Lee Antiques — NYC Antiques Buyer
Call us at (212) 366-9466 to schedule your in-home antique evaluation or contact us via email.