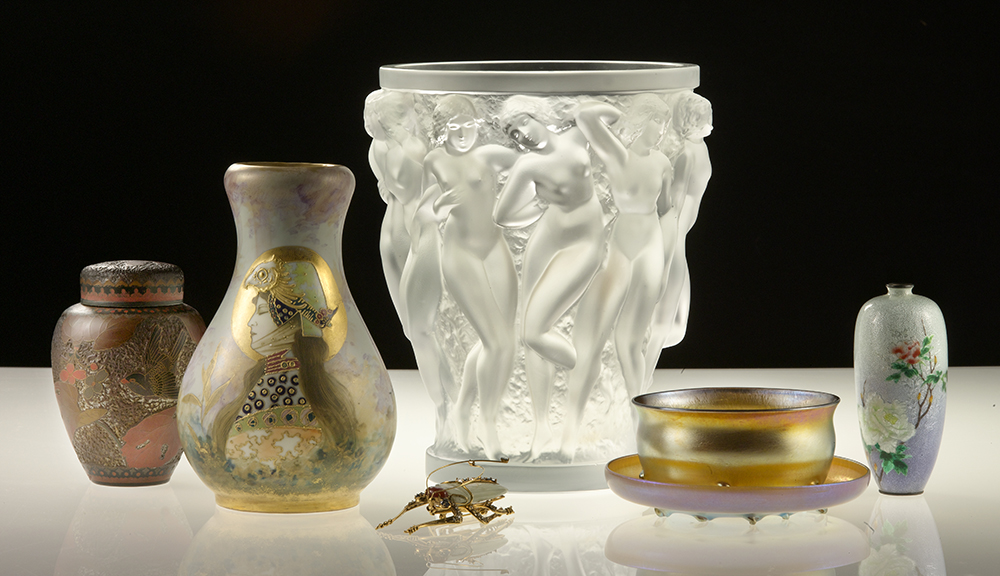 We Buy...
We Buy...
We Buy...
We Buy...
We Buy...
We Buy...
Welcome to Syl-Lee Antiques – a renowned New York City antique buyer!
We are your one-stop shop for everything antique. We are the most favored buyer and seller of antiques in the New York City and Long Island area. We are very in touch with the current antique and fine art market and will evaluate your items accordingly. We have a natural love for antiques and enjoy seeing rare one-of-a-kind pieces on a regular basis.
Who We Are – Syl-Lee Antique Buyer NYC
Syl-Lee Antiques (read as "silly") is derived from the names of the owner's parents, (Sylvia and Lee). We are a family-owned and operated Manhattan antique company. We have been buying antiques, fine art, collectibles, gold, silver, and costume jewelry for over 40 years. We have created a great reputation when it comes to buying and selling antiques.
Gary Zimmerman is the patriarch and creator of Syl-Lee Antiques. He has a Bachelor of Fine Arts degree from Hunter College in NYC. He focused on the areas of painting, sculpture, and design. He also created his own artworks. Gary worked in commercial design for famous store brands like Jade East co.
Sharing his passion, his daughter Marion Zimmerman Rizzo joined him full-time back in the 90's. She earned her degree in Antique and Art Appraisal at New York University. She has joined her father in purchasing contents of numerous private estates and homes in the New York City and Long Island area.
In 2005, Gary's youngest daughter, Marnie Robbins entered the antique business. She specializes in dealing with their senior clientele. Her patience and understanding are second to none.
More recently in 2008, Gary's son Adam Zimmerman joined the family business. He has a fresh outlook on the antique business. He also has an abundance of resources to research any and all types of antiques.
Why We Are The Leading Antique Buyers in NYC
Not all antique shops are created equal. What we mean is that some NYC antique stores do not put their clients' best interests above their own. We understand how tiring and frustrating it is to sell your much-loved antique pieces. It can even be time-consuming and stressful. It is not easy going back-and-forth to antique stores only to have your items underpriced. We also understand how hard it is for you to let go of your collection. We make the lives of each of our antique sellers easier by going the extra mile to serve them.
We do not insist to have your items brought to our Manhattan Antique Store for appraisal if your time doesn't permit it. We are the kind of NYC antique buyers who are more than happy to make home visits to check your items personally. We help you save time by making the selling process easy for you. We make home visits to the Long Island and Manhattan areas.
We love what we do, and understandably, we care about you...
Adam Zimmerman, Syl-Lee's CEO, talks a little bit about what makes the company unique
Watch Adam Zimmerman of Syl-Lee Antiques in a video interview on "The Donna Drake Show."
We provide a lot of options to help complete the selling process as fast and efficiently as possible.
Being the Leading NYC Antique Buyer, We Have a Long List of Items That We Buy
You can count on us when it comes to having your antiques sold because we buy almost all the priceless pieces there are.
The items that we buy include (click on item name for more details):
Antique Buyers in NYC Coupon
We are a Long Island antique buyer that provides the best service possible. We also offer a coupon that entitles you to an extra $50 when we spend over $100 on our 1st visit. See our coupon page to print it out. You may redeem the coupon at the time of our visit.
We welcome all NYC antique buyers to our Manhattan antique store! Feel free to visit or call us anytime to inquire about specific vintage items that you are interested in. We might have exactly what you are looking for. You have nothing to worry about because we are very happy to serve our clientele. We can also connect you with our experts to help you find what you are looking for. We always love talking to our clients and sharing our love of antiques.
We have many regular clients that we buy from a few times a year. Additionally, we offer referral royalties when you recommend us to your family, friends, and neighbors. We are proud to say that since we are a family business, we make each of our clients feel like family as well. Hear it from some of our satisfied customers. 
Want to get additional information? Visit us anytime at our New York City antique store or call us for inquiries and an appointment.