We Buy...
We Buy...
We Buy...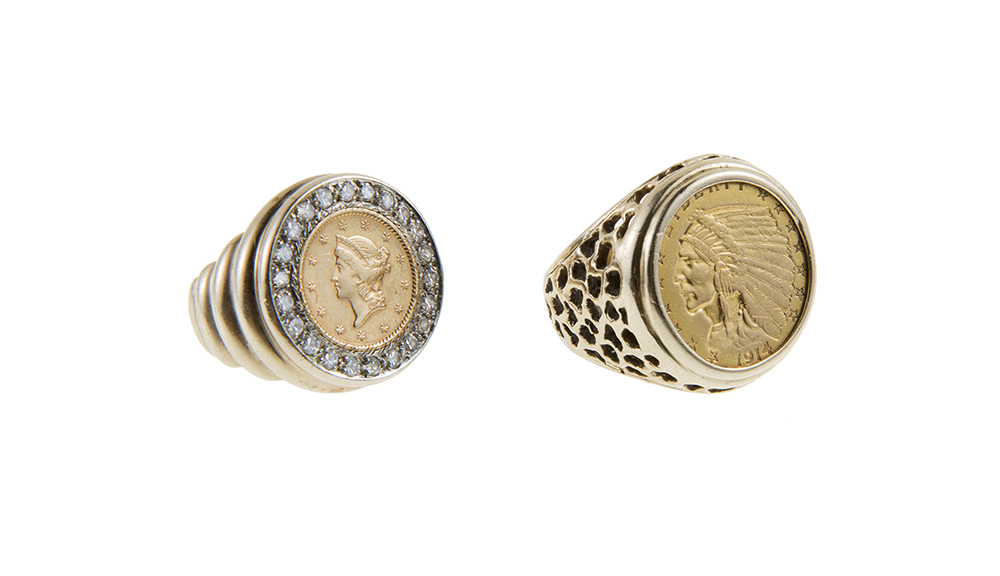 We Buy...
Antique Jewelry Buyer in NYC
We are antique jewelry buyers in NYC. Our family-owned and operated NYC business will offer you cash for your antique jewelry. To evaluate your antique jewelry, we send one of our expert jewelry buyers to your house to give you a quote. They will look at the cut, clarity, weight and type of carat of the precious metals (gold, platinum or silver) before offering a price. You may also set up an appointment to meet at our Manhattan antique store location.
Antique, Vintage and Estate Jewelry buyer
Many times, our clients have exquisite antique jewelry pieces that they never wear and do not know what to do with. Our appraiser will take his time in making sure that your jewelry is evaluated accurately. We will then give you a very reasonable offer.
Syl-lee will also evaluate estate jewelry. These are wonderful pieces that have been left behind by someone who once loved them. They can be loved again by someone new, and we want the chance to make that happen.
Some of the most desired antique jewelry designers we look for and buy include Cartier, Tiffany, David Webb, Van Cleef & Arpels, Buccellati and much more.
David Webb jewelry buyer in New York City
David Webb jewelry in particular is in high demand today. The pieces Webb is most known for are the larger animal motif jewelry.  Materials often used in David Webb gold pieces include coral, pearls, jade, lapis and of course diamonds. We love to buy Webb bangles, but also purchase cufflinks, rings, necklaces and brooches. We work closely with the largest distributor of David Webb jewelry in New York City. We are always looking to acquire more estate jewelry designed by David Webb. We pay top dollar for the large rare David Webb pieces.
Engagement Rings, Men and Women's Wedding Bands, Cocktail and Casual Rings
Engagement rings are only a few of the estate jewelry pieces that we enjoy appraising and purchasing. It does not matter if they contain large or cluster stones or ones that are simply made from precious metals. A Syl-lee Antiques expert will come and appraise your antique rings and offer you a fair price.
Earrings, Necklaces, Bracelets, Cufflinks, Pins, Jewelry Sets and Many More Magnificent Pieces
Vibrant, complex and simple pieces of jewelry continuously impress us. We are interested in all shapes and sizes of earrings, necklaces, cufflinks, pins, and sets. Exotic patterns and ones made in shapes of particular animals and objects, multicolored stones and different shades of metals are just some of the antique estate jewelry pieces we buy.
Watches
Watches are timeless pieces that never go out of style. Patek Philippe, Cartier, Rolex and Omega are only a few designer watches that we appraise and buy. If we believe your watch has value, we'll offer you cash on the spot.
Coins
Rare antique coins are always in high demand. We especially like to buy gold coins from the 19th century and before. These older coins can be worth much more than the gold value if the condition is good. We also buy antique silver coins. Morgan silver dollars are highly collectible, but again condition is very important.
What's Next? Syl-lee Antiques is interested in appraising and/or purchasing all authentic jewelry, regardless of the designer or weight. The piece can be signed or unsigned. Your jewelry may contain rare stones such as diamonds, emeralds, opals, sapphires, ruby, amethyst, turquoise or plain gold, platinum or silver. We want to hear from you and look forward to evaluating your items.
Syl-Lee Antiques — NYC Antiques Buyer
Call us at (212) 366-9466 to schedule your in-home antique evaluation or contact us via email.