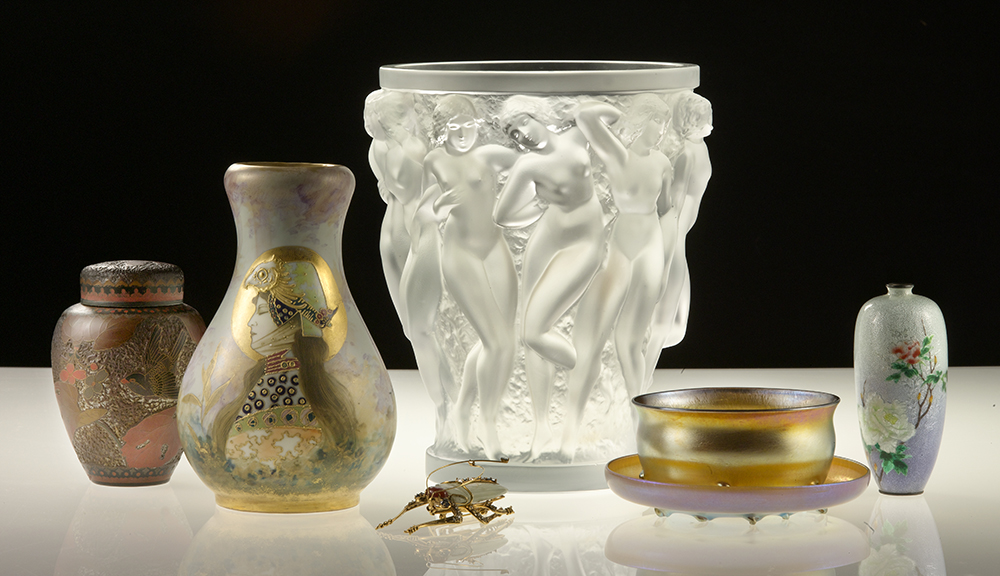 Syl-Lee Antiques: Your Estate Buyer in NYC and Long Island
Finding an estate buyer in New York City or Long Island can be difficult. You need a company that is versatile and resourceful. We have been buying out estates for over 40 years in the NYC tri-state area and we are experts at buying artwork, antiques, jewelry, furniture, and more.
How We Can Help
We visit estates all over Manhattan and Long Island and we offer free in-home estimates. We will provide options to help you make the best decision on how to liquidate your estate. Some items might be best for auction while others could be best to sell for cash. Of course, the quickest way to empty the contents of the home would be to sell everything in one shot. We are happy to purchase the entire contents of your estate and do a final "broom sweep cleanup" if that is what you need.
Reasons to sell the entire estate in one shot
You don't want to pay another expensive month's rent for the apartment or house.
You sold the property more quickly than expected and need to expedite the liquidation process.
You need to put your home on the market, but the house is cluttered with items such as antiques and furniture.
You are the executor of an estate and just don't have the time to call multiple people to squeeze every penny out of the property.
Items We Search For When Buying Estates In NYC
Asian Antiques – Chinese antiques are the most desirable. Jade, coral, amber, cinnabar, snuff bottles, bronzes, and Chinese porcelain are all in demand.
Fine Art – Listed artist oil paintings from the early 20th– and late 19th– centuries are always in high demand. Also, signed prints by Picasso, Dali, Chagall, Warhol, Agam are very desirable.
Sterling Silver – Names like Tiffany, Buccellati, Jensen Francis the 1st, and Grand Baroque are all great. However, all flatware and tea sets that are sterling are sellable regardless of designer/manufacturer.
Estate Jewelry – High-end jewelry and gold are definitely the easiest things to sell. The proceeds will add up very quick with names like Van Cleef and Arpels, David Webb, and Harry Winston.
Costume Jewelry – Even if the jewelry isn't "real" we are interested. Big costume jewelry names include Chanel, Monet, Trifari, Coro, and Haskel. These days the bigger and flashier the better!
Mid-century Modern Furniture and Décor – When it comes to furniture the most popular items are mid-century modern. Well-known designers include Paul Evans, Laverne, Vladimir Kagan, Herman Miller, George Nelson, and Karl Springer.
We buy many other items as well. To see a more extensive list visit our Items we Buy page.
We can buy a few items or the entire contents of the estate. It really depends on what you prefer. Once we visit the property and evaluate the items we will make an offer. If for some reason the items in the estate are not for us, we will do our best to provide additional possibilities. We are ready and willing to help you in any way we can.
Syl-Lee Antiques — NYC Antiques Buyer
Call us at (212) 366-9466 to schedule your in-home antique evaluation or contact us via email.